Murray Berenson is the head of the Murray Berenson Company and also Sloan McQuewick's godfather.
Biography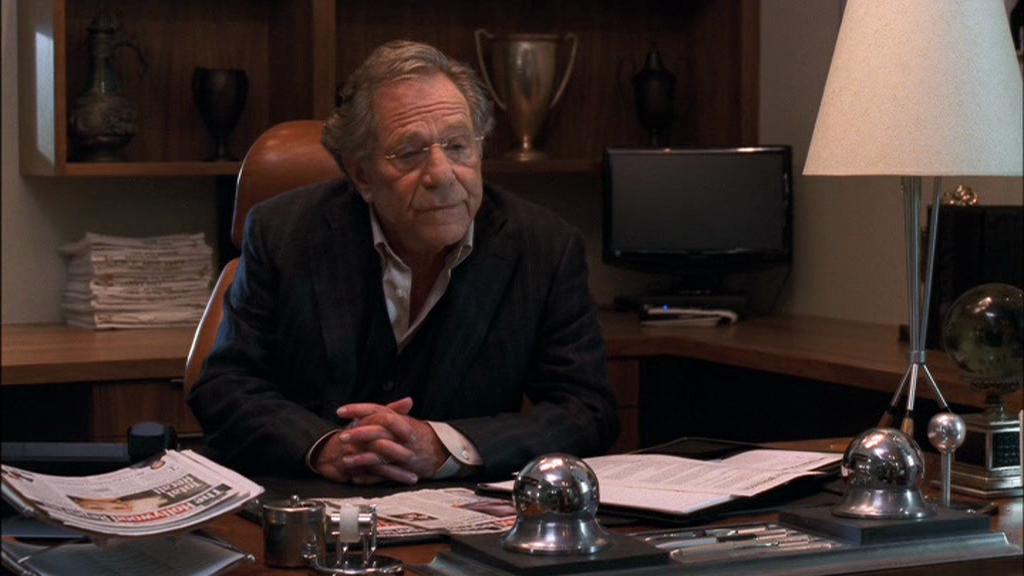 Murray Berenson was one of the more established talent mangers in Hollywood who ran his own self-named talent company called the Murray Berenson Company which included many veteran and upcoming agents and managers with Scott Lavin being the most senior agent and manager associated with the group.

At some point, Murray learnt of Eric Murphy from his goddaughter, Sloan McQuewick and after learning that E had shut down his company, "The Murphy Group" for good, Murray met E at a charity golf tournament where the two men instantly hit off and prompted Murray to invite E to join Murray's company which E later accepted, even after discovering that Sloan, his girlfriend was also Murray's goddaughter with E later beginning his tenure with the company during the Season 6 episode, No More Drama.
In the same episode, both E and Scott Lavin competed over signing Bob Saget and despite Lavin's best efforts, Saget eventually became one of E's clients with Murray even being won over due to E's honesty about Saget wanting to have sex with his girlfriend in Murray's office.

However, Murray later stopped arriving at his office and even attending to his duties. It was later revealed that he had gone to Paris with a twenty year old and as such, Murray's own duties and responsibilities fell to Lavin, the senior agent of the company and who later expressed a strong resentment and dislike towards Murray.

In the Season 7 finale episode, Lose Yourself, E discovered that Lavin was planning to take over the company, having gained the support of most of the company and although reluctant at first, E later changed his mind and sided with Lavin after learning that Murray had been reporting to Sloan's father, Terrance McQuewick over E's poor managing skills.

It's implied that the takeover which presumably took place during Seasons 7 and 8 resulted in E and Sloan breaking up and also presumably resulted in Murray being run out of the business altogether as E revealed that he "destroyed" Murray during a talk with Melinda Clarke during the Season 8 episode, Motherfucker.