The locations listed in the index on this Wiki's front page are from the show LOST, not Entourage.--RedBlueBlur 05:23, September 6, 2009 (UTC)
Entourage movie to be released........
Finally the rumors are turning into facts, they decided to make an Entourage movie! nice change of pace from 30 mins shows on small screen.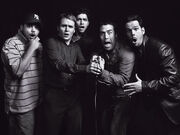 Watch Full Episodes of Entourage on XFINITY TV Online Follow the ups and downs of the life of actor Vincent Chase from Queens, NY, as he becomes a major celebrity in LA along with his manager Eric Murphy, his dimwitted half-brother Jonny 'Drama' Chase, his childhood pal Salvatore 'Turtle' Assante and maniacal agent Ari Gold (Jeremy Piven).